Since I am a large family homeschooling mom of seven (with one on the way) with two blogs, two Etsy shops, and I am a 2018 Homeschool Reviewer on the Crew of The Old Schoolhouse Magazine, I was thrilled to review the course:  Balancing Diapers and Deadlines from Lisa Tanner Writing.
This is a contributed post and contains affiliate links. My website is my job, and helps to support our family. If you decide to buy something you see mentioned here, I would be so thankful if you clicked through my links so I can receive a small commission at no cost to you. Thank you! Please read my full disclosure.
[ctt template="4″ link="7Hofc" via="yes" ]Do you have trouble balancing diapers and deadlines? Find out if it is possible to do both in the course review from NeededInTheHome.[/ctt]
Balancing Diapers and Deadlines Course Review
Some Background
I had already heard of Lisa Tanner before doing this review. She is also a member of the Crew, so I had seen her name pop up on our website in discussions. I had seen this very book available in the Ultimate Bundles Homemakers Bundle back in April 2018 and I was impressed that they had chosen her course. I know it can be hard to get approved by them because I have tried it with one of my own eBooks. I follow a blogger named Sally Miller and had learned that Sally and Lisa had written, Make Money From Blogging together. I also noticed that Lisa wrote Ultimate Guide to a Successful Family Writing Time eBook. So I already had great respect for this woman. Then, I started her course and learned that she has eight children (one more than me!) and she can accomplish all of that! Now I am very impressed and am thinking, yeah, I could learn a lot from this woman.
About The Course
When I hear the word, "online course" nowadays, I do worry that it will have videos, because it seems like they all do. When I read a book or eBook, I read it in bed at night and I do fall asleep reading sometimes so I don't dare use headphones or I would probably choke myself with the cord. I also have a hard time finding the time to watch the video parts during the day because I am VERY BUSY. But I was so pleased to find out that it was all written and there were no videos! Yay! I did end up going to the course during the daytime though because there were templates and things I wanted to print as well as a few things I really "geeked out" about.
This course covers the following units…
Now in each of these, there are more lessons. For example in the "Minimize Your Decisions: The Annual Meal Plan", when you click Show Lessons, this comes up…
I Agree With What She Said About
In the "Keeping The House In Order Section", I agree with her idea about "don't redo what the kids did". I think it is discouraging to a child when we "do it over" after they have finished. If there is something that really bothers me about the way they did a job, I think it is better to ask if they could make a small adjustment and just "do this part of the job a little better". Even if there are ten things they could have done better, it's best to ask for just one or a few so they don't feel discouraged and not want to be a helper in the future.
I also liked what she said about teaching kids to put away their stuff. I feel so overwhelmed when my kids have "too much out" and it just takes so much time and energy to follow them or check their work and we end up with a messy play area if they are not taught this valuable skill.
The "shut off notifications" idea. I started doing this about six months ago and it has really been a time-saver! When I used to get a notification from Facebook, it would bug me until I checked it and wasted my precious time. I shut it off and now I check into Facebook when I have time, which is not very often! But it freed up so much more time in my life that I can use to be productive in my home and businesses.
What I Loved About It
Okay, so I already have a meal plan and probably didn't really need to see hers, but I am so nosy! I seriously printed her meal plans for five years AND I learned about doing meals with themes from her. I think it is a wonderful idea! The foods she mentioned are actually foods my family would eat and are not too expensive for our budget. I really studied them over and spent some time making changes to my own meal plan. Of course, with nine people in my family a few did not want to try anything new (the six and seven year olds), but it seemed that everyone else enjoyed some variety.
I love that she described in detail how to use Excel to make my very own shopping list. I have seriously done this with paper and pencil and I had to have two notebooks to keep it in. One of the notebooks had my "price guide", which I would list the products I buy, what the price was at each grocery store per pound, etc. The other notebook had a list of the items I purchase in a month with how many I need (or how many boxes, cans or pounds) for each item. This program puts it all in one place on my computer and I don't have to use a pencil to erase it and rewrite it. I can just type it in when the price changes at my favorite store. It also automatically calculates the math for me so I don't have to use my precious brain cells to think about it. Wow! I know, I am old fashioned, right? You have probably been doing this for years? I am 45 years old, so it was pretty exciting for me!
What I Did Not Think Was A Good Idea
Her "marble system". I did daycare in my home for five years and was county certified and had lots of training on choking hazards. I presently have a two year old that puts everything in his mouth and I could see him somehow getting a hold of those marbles and putting one in his mouth no matter how hard I would try to keep them out of his reach. I don't know if he is resourceful or if he spends too much time watching my seven year old climb up on the counters to reach things that are out of her reach! I also have another baby on the way so I am thinking, no way to that idea. There is probably a creative alternative, but my brain hasn't thought of it yet.
Something Completely New To Me
Lisa's Plan of the Day. Yes, I have had To Do lists and tried to make a plan for the day, but it would be an entire page, which was never actually do-able. She taught me to try to keep it simple. I established, for the first time, what HAD to get done on a weekday and on the weekend. The BASICS, the "must-dos". This was very much needed in my home. After the basics are covered, I can add more, but I FEEL more accomplishment knowing that I at least got the basics done, rather than feel sad that I didn't get to everything on my list for the day. So yes, it is possible – you can be balancing diapers and deadlines with a "must-dos" list too.
My Opinion
Oh, there is far too much to talk about in this article. There is so much that can be learned from Lisa. Even if you don't implement ALL of her ideas, I really think you will enjoy reading this course and can learn something that will help you. It is well worth the money in how much time and thought processes it will save you to buy Balancing Diapers and Deadlines.
How To Find Them
The Old Schoolhouse Homeschool Review Crew has a great team of homeschool parents that also reviewed Balancing Diapers and Deadlines, so click the banner below to see all the reviews:
Thanks for stopping by! I look forward to sharing more great curriculum reviews throughout the coming year.
Check out the latest from my blog here:

Subscribe so you never miss a post. Please share this post.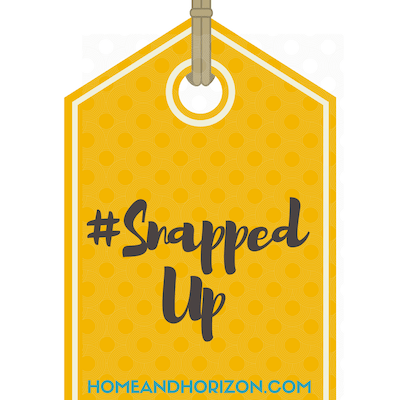 Join the newsletter
Subscribe to receive our latest articles and promotional content by email from NeededInTheHome