You may be granted bail if you or a loved one is arrested and charged with a crime. However, not everyone has the financial means to pay the full bail amount upfront. In such cases, an online bail bond can be a solution. You can obtain a bail bond with an online bail service without physically visiting the bail company's office. This option is very convenient if you're pressed for time or your movement has been restricted. 
Note: Some links in this post are affiliate links, which means I receive a commission if you make a purchase. Affiliate relationships include, but are not limited to Amazon Associates, Walmart.com, and Etsy.
Understanding the process of getting an online bond
Thankfully, several companies like Mr. Nice Guy Bail Bonds allow candidates to pay for their bail by completing an online bail application. You must follow some steps to obtain an online bail. These include finding a reputable online bail bond company, filling out an application form, providing personal and financial information as required, and paying the required fee. However, you need to note that the process of acquiring an online bail bond may vary, depending on the company's specific requirements and the jurisdiction or location.
What to consider when going for an online bail bond 
Some important things you need to remember when considering an online bail bond include the company's reputation, the types of payment methods they offer, and their fees. It also helps to make sure that the company you choose is fully licensed and authorized to provide bail bond services in the relevant jurisdiction. It would be best if you also were comfortable with the payment methods a bail company accepts so you don't default or run into payment issues in the future. 
While conducting thorough research on online bail bonds, it would help to know how to pay for bail bonds online. The infographic below clearly outlines this process in three simple steps.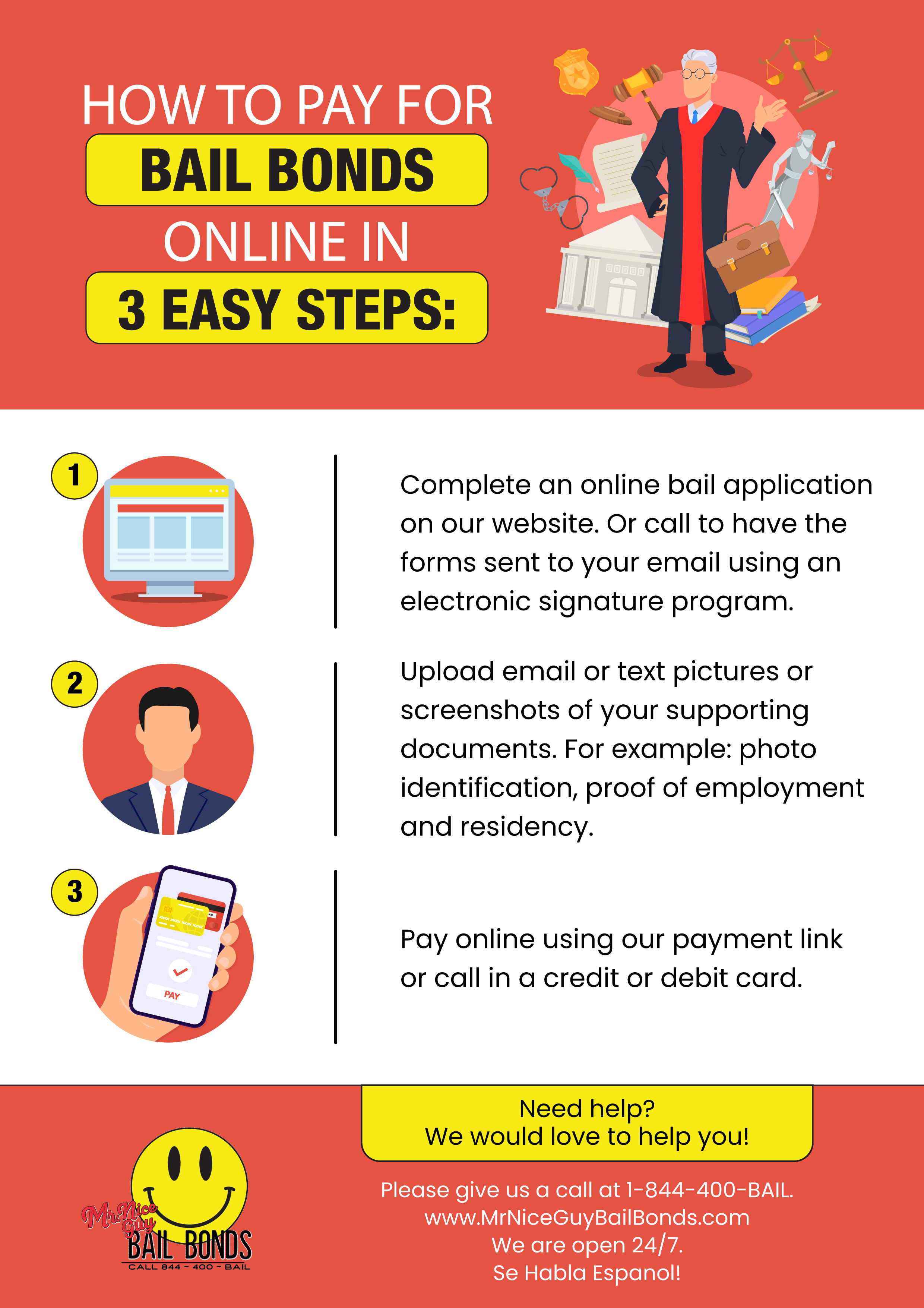 Infographic Design By Mr. Nice Guy Bail Bonds
This is a contributed post.
Subscribe so you never miss a post.
If you find my tips useful, feel free to support my work. Thank you in advance!
Be sure to check out our Etsy shop, NeededInTheHome.
Want to remember this? Pin it to your favorite Pinterest Board!
Join the newsletter
Subscribe to receive our latest articles and promotional content by email from NeededInTheHome