Our family had the opportunity to do a product review on some children's cultural and historical picture books from the author, Carole P. Roman.
This post contains affiliate links. My website is my job, and helps to support our family. If you decide to buy something you see mentioned here, I would be so thankful if you clicked through my links so I can receive a small commission at no cost to you. Thank you! Please read my full disclosure.
[ctt template="4″ link="jf_Q6″ via="yes" ]This is a product review of the Carole P. Roman books titled: If you were me and lived in Colonial America, If you were me and lived in Israel, If you were me and lived in Mexico.[/ctt]
The three books from the Carole P. Roman Books and collections
 by the author, Carole P. Roman that we tried out were:
If you were me and lived in… Colonial America
If you were me and lived in Israel
If you were me and lived in Mexico
They are all physical paperback books that came in one package shipped to my home.  They were packaged very well (and I should know because I am an eBay and Etsy seller) and arrived quickly.  I sat on the couch with two on my children, Mason (age 5), and Miranda (age 6) on both sides of me and read these books to them and asked them questions about what we were reading.
This book helps a child to explore what their life would have been like if they were alive during the Colonial days of America.  It tells what names the children may have had, what kind of jobs the parents had, what clothes they wore, what food they ate, and what they did for fun, while also teaching history about that time period.
Mason thought it would be fun to travel to a new land and build your house and get to put mud and grass in the holes.
Miranda didn't like that the house was so small and thought the kids might fight more often because it's too tiny of a space (keep in mind, she has six siblings!).
Miranda thought the Dad thinking about the beer was funny, and was surprised to hear that their water was dangerous.
Mason like the part about school when he found out you could carve your own book horn, that might be fun to do.
The children see Israel through the eyes of a child and what life is like there.  It tells what their name might be if they lived there and what kind of food they might eat, for example.  Mason said he would like to try their bread and milk to see if they taste like the kind we have.
The book also talks about places you could go to.  Miranda would like to go swimming in the dead sea.  She said, "it's nice to know I won't have to worry about fish swimming by me there".
Miranda said she learned that the children ate some different foods than she does, but she liked that children in Israel eat watermelon just like her. It is her favorite food.
Both Mason and Miranda loved to say the word, "glida", which means "ice cream" after reading this book.  They would frequently say it days after reading the book.  They said it when playing with their kitchen toys (they have toy ice cream cones), with their play doh toys (when making play doh ice cream), and would ask me for "glida" when they wanted real ice cream.  I admit, I forgot the word, the first time they asked me to buy it at the store.  I was like, "what did you say?", and "what's glida?" Miranda found the book and showed me the page and said, "glida, Mom!" Oh, they make me laugh!
Mason liked that they would read the Book of Esther at their Purim celebration and noted how they are just like us.  Our family reads parts of the Bible at special holiday celebrations too.
This book tells what it is like to live in Mexico from a child's perspective and how life would be there.  It does tell some words in Spanish and how to pronounce them.  My daughter, Miranda, liked the word muñeca for doll.
Mason's favorite part of the book was about the tamales.  He would like to go to the "little restaurant on wheels" to buy some. Mason also liked the Palace of Fine Arts in Mexico City that was mentioned and he thinks it's weird that the kids call their parents, Pa-Pa and Ma-Ma.
My Opinion
This was my first time ever using any books from the Carole P. Roman Books and collections
. I admit, I have never heard of them before.  Now, I can't believe that I haven't!  I am so thankful that we were able to try these out.  I really enjoy them! What a fun and meaningful way (to the child) to learn about other cultures and historical events.  They can learn it on their level and how it applies to them.  That is really the way that I, as an adult, learn best too, is when I can put myself "in their shoes".  I feel like I want to read every book she has ever written to my children.  They learned so much from these little books!  I also feel bad that my older children missed out at the right ages because of my ignorance.
I noticed that she writes other books as well, and I am curious to read, Can a Princess Be a Firefighter?
and the book titled, Captain No Beard: An Imaginary Tale of a Pirate's Life
 in the future. They look like they would be really fun stories. I also noticed a coloring book I would like to have the kids try, called Oh Susannah: Color With Me: An Oh Susannah Coloring Book
.
For future books of hers that I would get, I would incorporate them into my day in this way: the color book could be used at art time during homeschool or on weekends.  The Princess and Pirate stories would be great bedtime stories and the "if you were me" books, I would use during the homeschool day.
I also adore that she dedicates her books in the beginning with a kind, encouraging word for the people they are dedicated to.  What a nice touch, it makes me feel like this author is a kind lady who cares for people.
How To Find Carole P. Roman:
The Old Schoolhouse Homeschool Review Crew has a great team of moms that have used and reviewed these and other products from Carole P. Roman, so click the banner below to see all the reviews:
Thanks for stopping by! I look forward to sharing more great curriculum reviews throughout the coming year.
Check out the latest from my blog here:

Subscribe so you never miss a post. Please share this post.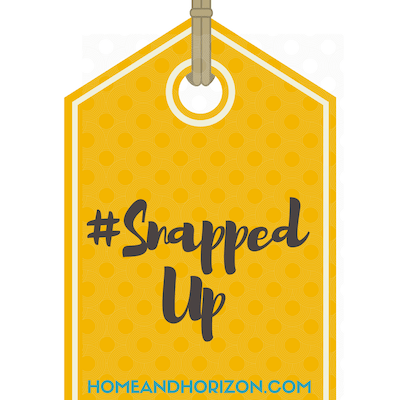 Join the newsletter
Subscribe to receive our latest articles and promotional content by email from NeededInTheHome