Back when we were in the market to buy a home, when baby number eight was on the way, when touring one home – I noticed that they had a TV in almost every room, including the garage and utility room! There can be pros and cons to having a TV in every room, let's discuss them.
Note: Some links in this post are affiliate links, which means I receive a commission if you make a purchase. Affiliate relationships include, but are not limited to Amazon Associates, Walmart.com, and Etsy.
Should You Have A TV In Every Room?
Who Can Benefit From A TV In Every Room?
DIYers
If you are trying to learn how to do a project it would be of real use. If you are viewing on live TV and don't have the luxury of backing it up or recording it, you can keep watching as you run to the garage or craft room to gather your equipment.
Aspiring Chefs
If you are watching a cooking show in the kitchen, but the kids are  arguing in the play room, you can run and check on them without missing a crucial step or ingredient.
Multi-Taskers
You hear the dryer buzzer go off and you want to get another load going. You can go to the bedroom, get the dirty laundry, go to the laundry room and change things over, then to the dining room table where you like to stand to fold the laundry, with the table more to your height and watch your program and not miss what is happening. It could help you be very productive and not seem like you are sitting around watching TV. That may help the time to pass more quickly while doing those mundane chores as well.
SAMSUNG 43″ Class 4K Crystal UHD (2160P) LED Smart TV with HDR UN43TU7000
Who Would NOT Benefit From A TV In Every Room?
People Who "Zone-In" On a Show
If you are the type of person who can only focus on the show you are watching and not do anything else, this would not be helpful to you. In fact, you may bump into a wall when trying to get to the next room! It may decrease your productivity instead of increase it as you would be distracted.
Someone Struggling With An Addiction To TV
No, we don't want to add "fuel to the fire", you may need less TVs than you already have.
A Person Who Gets "Too Relaxed" Watching TV
If you usually fall asleep watching TV, this is not for you. You just need the TV in the room with your bed or favorite arm chair.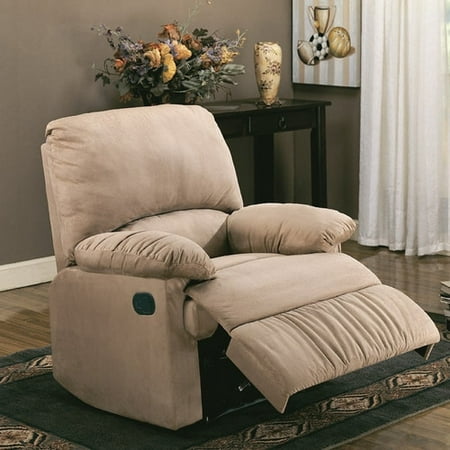 Coaster Microfiber Glider Recliner
How Do I Add a TV To Very Small Rooms?
The laundry room is a very small room in most homes and people wonder, how can this be done?  Look up and in the corners. Do you see a little wall space? There are wall mount brackets that you can purchase to mount your small TV on a wall or in a corner. Here are some examples…
Corner Brackets To Mount A TV
You can get them in a size to fit TVs from 23 to 65 inches.
Mount-It! TV Mount for 23 to 65 Inch TVs
Or, if you have more space, you can get a larger style for a TV that can handle weight up to 37 – 70 inch screens.
Corner Friendly, Full-Motion TV Wall Mount Bracket (Max 110 lbs, 37 – 70 inch)
Wall Mounts For A TV
Smaller full motion TV wall mount.
Full-Motion TV Wall Mount (Max 66 lbs, 23 – 42 inch)
Larger TV Wall Mount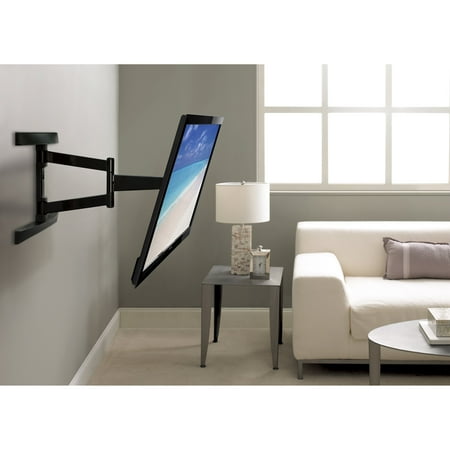 Bell'O Tilt / Pan Articulating Wall Mount for 32 – 70 in. TVs
In our family with ten personalities, it would benefit most of us. We have just a few that "zone'in", but the rest of us can fold laundry, crochet, sort items from an auction, etc. while watching TV. How would it work in your family?
Subscribe so you never miss a post.
Please share this post.
Join the newsletter
Subscribe to receive our latest articles and promotional content by email from NeededInTheHome